Why Your Small Business Needs Search Marketing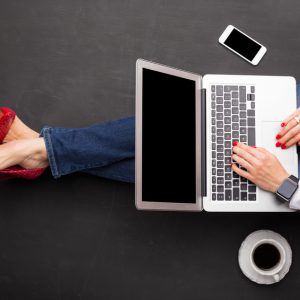 Every small business that has an online presence has to find a way of ranking at the top of search results. Most people search for information through search engines; therefore, investing in search marketing will help you to find more customers. When it comes to search engine optimization, there are several things that you have to consider. It is because there are millions of websites that want to rank at the top, and there are specific things that the search engines use to rank websites. When you contact an SEO expert, they will advise you to focus on the following factors.
Targeting your audience
One of the most important things when it comes to internet marketing is to know how to target your audience. You have to keep in mind that the aim of such marketing is to make sales, and so, you have to address the right people. You will gain nothing if you get millions of visitors to your website yet none of them wants to buy from you. When targeting an audience, you have to think about their location, age, and other factors that will make them want to buy the products and services that you are selling.
Getting the right content
Marketing consultants will tell you that search marketing is all about the content. When people search for information through search engines, they want to find solutions to their problems. Therefore, when your website appears among the search results, they will only click on the links if they are convinced that they will find the solutions on your website. They will avoid you if you do not provide the kind of content that they are looking for. To get the right content, you need to address the problems that the visitors face. You also have to provide them with high quality content so that they will be convinced that you are an authority in your niche, and they will always want to come to your website whenever they want more information.
Finding links
A good way to utilize search engine marketing is by networking with other websites. Everyone that searches for information online likes to visit several sites so that they can verify their information. Because of that, you should find websites that provide similar services, and link to them. This strategy ensures that anyone reading an article from another website will click on your links to find more information. When you use this strategy, it is important to ensure that you link to trusted sites because people will judge you depending on where they find your links.
The importance of web design
Search marketing will help your business to find more customers if you have a good website. According to reliable surveys, more than 38% of online users will not visit a website if they do not like the layout. It's because they are looking for the best experiences, and therefore, you have to provide them. If you look at the businesses that are making the largest amounts of sales, you will notice that they have impeccable websites. You should also ensure that the pages are properly laid out. You can do this by using some of the latest website templates. If you don't have web design skills, you do not have to worry because you can always contact a professional web designer to do things on your behalf.
Optimizing your website for mobile users
Nowadays, a majority of internet users use mobile devices to access online services. They will be searching for information while traveling, visiting people, or attending to other tasks. Because of that, you need to make sure that the website is mobile-friendly. There are some websites that will not load properly on mobile phones, and this makes it difficult for people to visit them. However, when you use SEO to make them easy to access on mobile phones, you can be sure that there will be more customers.
In a nutshell, search marketing is the key to success for every small business. Whether people are searching for information using Yahoo, Bing, Google, or any other search engine, they will end up on your website if you rank among the top search results. You can contact an SEO expert to help you with such services.