SEO Tips and Tricks Every Business Needs to Succeed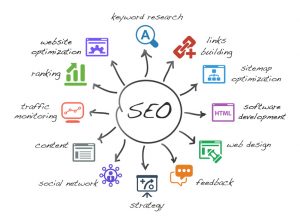 It is the goal of every business owner to make themselves stand out in a sea of competition. And in our modern world of technology, the Internet is home to some big rivals. According to Pew Internet, 58% of people have researched a service or product online, meaning that more than half of all consumers are going online to choose their product or services. Additionally, 82% of consumers use Internet search engines to find out information on small businesses, so it is important for any small business to stand out!
One way to do so is to invest in SEO services to market your brand. SEO marketing can be a powerful tool, and here are some SEO tips and tricks to help local businesses succeed.
First off, what is SEO?
SEO is short for search engine optimization, which focuses on growing one's visibility within search engines online. In simple terms, SEO means trying to get your website to be shown on the first page of a Google search, as this is the page most consumers focus their findings on.
Tips and Tricks:
Use local SEO services
Using the right keywords is crucial in the world of local SEO. The goal here is to provide customers with exactly what they want, so make it easy and keep your keywords simple. Examples include "bakery New York City," "lawyer Dallas," "hairdresser Charleston," or "dentist Pittsburgh." Keep the keywords relevant to your business, its services, and its location.
Link build
Building links from your website to other relevant sites is important in terms of SEO. Make sure to share your links as much as possible wherever you can, including social media posts, email newsletters, and other social sharing websites.
Develop a company blog
Using a company blog is a great way to add relevant information to your website. In fact, 57% of businesses have acquired a customer through their company blog, so there isn't anything to lose!
Encourage user reviews
Having customer reviews on your webpage is a great way to grow your client base and make yourself look positive online. Always respond back with a quick note to every review, as this will only add to the authenticity of your page.
If you would like to grow your brand even more, contact the experts at Catalyst Visuals today!