3 Mistakes To Avoid When It Comes To Small Business SEO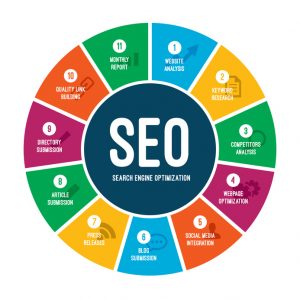 Did you know that 57% of businesses acquired their customers from their company blog or website? That's right, the internet is a powerful tool for customer conversions. But if you don't have a website, you're missing out on a lot of business.
That being said, running a successful online marketing campaign is no walk in the park. Getting your website noticed on the internet is challenging! The ranking system favors bigger or more established companies, which means you need to be smart with search engine optimization (SEO) and search engine marketing (SEM).And that means avoiding common pitfalls. To help you on your online marketing journey, we've compiled a list of some of the most common mistakes when it comes to SEO marketing techniques:
Writing Narcissistic Content
Content creation is vital to having a successful SEO marketing campaign. If you're going to attract customers to your site, good content is key. You can't just write about whatever you want, you need to focus. Don't make the content all about you. Instead of focusing solely on your own brand within content, you should write about problems you've solved for yourself or your clients, research on things that your clients could appreciate, or news related to the industry you're in.
Focusing On Your Competitors
It can be a good idea to look at your competitors and monitor what they're doing. Sourcing the same case studies and covering the same news makes for a good start, but you need to take that a with a grain of salt. A tactic that worked for your competitor might not work as well for you, and you should keep that in mind when considering your SEO marketing.
Catering to Search Engines
Search engines make decisions based on what's good for their users, not what's best for your company or business. You should focus on SEO techniques that are good for you, not search engines. Don't rely on their guidelines too heavily, but do make sure that you avoid breaking the rules and getting in trouble. You don't need to immediately change your to-do list to keep up with a search engine, so don't try to.
Above all, do what's best for your business. You want to generate customers and revenue, and a good SEO marketing campaign can do just that. Avoid these listed mistakes and you should be well on your way to having a great online marketing campaign.